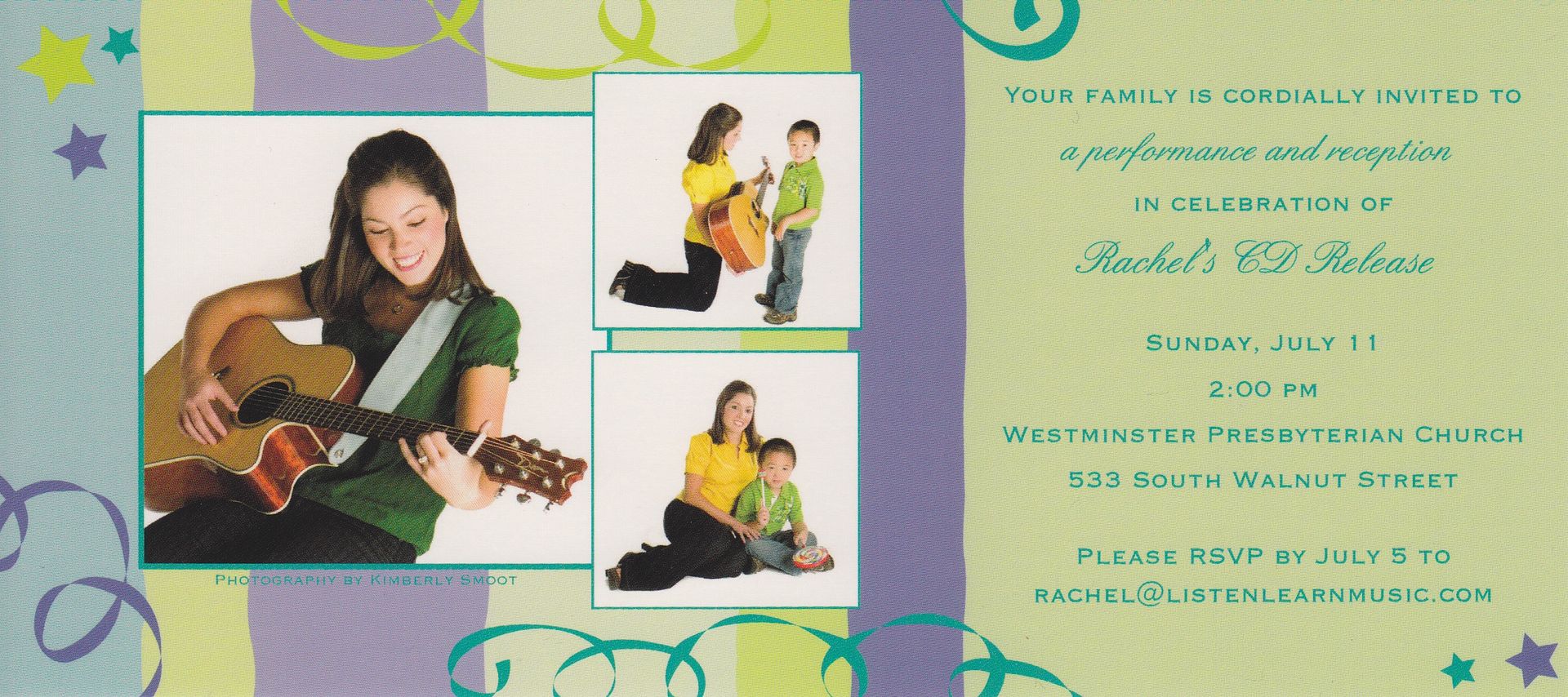 These invitations went out in the mail last week, so if you live in the Springfield area, there's a chance you've already received yours. But if not, consider yourself invited to my Time to Sing Hello CD Release Party!  Here are the details:
CD Release Performance & Reception
Sunday, July 11 @ 2:00 pm
Westminster Presbyterian Church
533 South Walnut Street
I'll be performing songs from the album as an interactive experience for the children (and adults!) in attendance, followed by a cake-and-punch reception.  It should be a fun afternoon, and a chance for all the wonderful people in my life to gather in one place and celebrate.
If you're in my neck of the woods, I hope you'll bring your family.  To RSVP, send me an email and be sure to include a head count.  Oh, and this is a completely casual affair, in case you were wondering.  Let's kick back and have a great time!